There are a lot of educational apps, websites, and tools out there to aid in distance learning. It's great to have options, but it can also be overwhelming trying to decide which tools to implement with your class and how to use each of them most effectively. In this post, I'm sharing why I've loved using Boom Cards with my students and why they're a distance learning tool you'll want in your teacher toolbox this year and for years to come.
What are Boom Cards?
Boom Cards are self-checking, interactive digital task cards hosted on an online platform called Boom Learning. Teachers can add both free and paid digital task card sets called "decks" to their accounts, assign them to students, and track student data with the click of a mouse.
Read all about why I absolutely love Boom Cards for distance learning below. Follow any linked text to find more information on the Boom Learning website.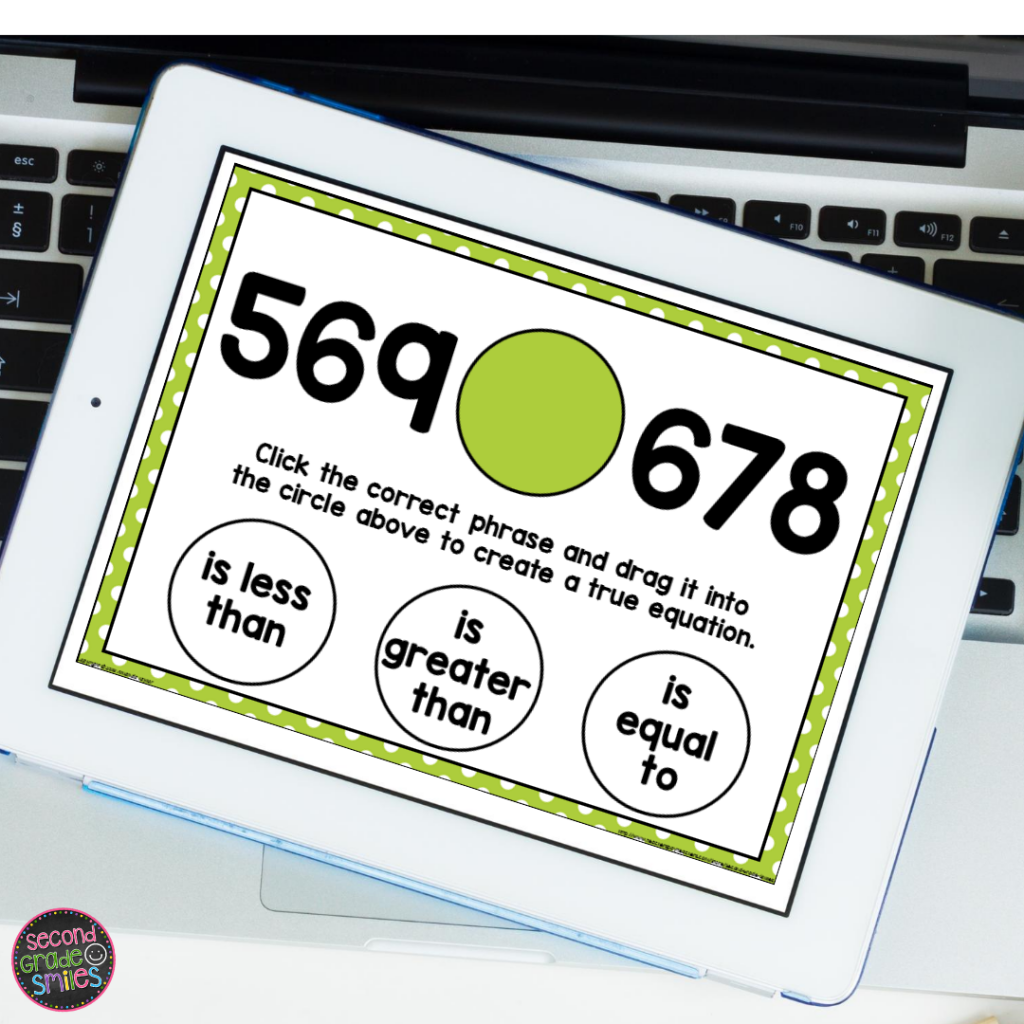 Student Engagement
My number one reason for loving Boom Cards is that my students love them! When students use Boom Cards, they are getting focused, skill-based practice, but it feels like a game. There's a rewarding "ding" for every right answer. Students also earn coins they can use to purchase new avatars. My students have actually asked to stay in for recess and play more Boom Cards. If that isn't a ringing endorsement, I don't know what is!
On-the-Spot Feedback
Another of my favorite things about Boom Cards is that students get immediate feedback on every task card in real-time as they work. Correct answers are circled in green and accompanied by that satisfying "ding". Incorrect answers are circled in red. Students hear a "whoops" and have an opportunity to try again. That means students are never wasting time practicing incorrectly. This is a great feature in any circumstance and is especially valuable during distance learning when you can't be there circulating the room and checking on students' independent practice.
Intro Cards Review Concepts
Although we wish every student was present and fully engaged for every one of our live lessons, the reality is that that there can be a lot of barriers to synchronous remote instruction. Students sometimes miss a lesson, are distracted, or didn't fully understand the concept as it was taught. Some Boom Card decks include introductory cards that review a concept before skill-based practice begins. This provides support for students – and also for parents, who may be sitting beside their remote learner trying to think way back to remember the definition of an adverb! You'll find introductory cards like the one shown at the start of each of my 2nd grade ELA Boom Card sets.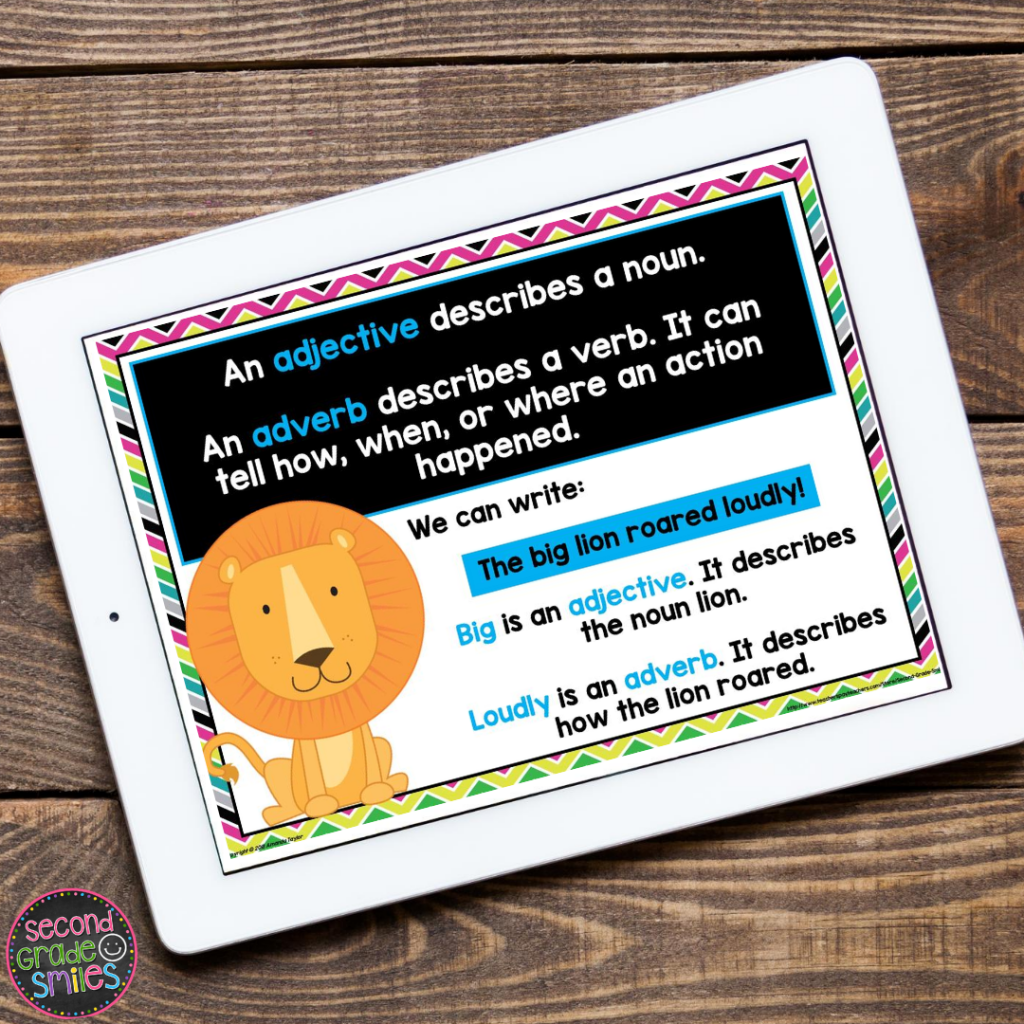 Differentiation is Easy
Boom Cards allow you to assign Boom Card decks to single students, pre-made student groups, or the whole class with just a few clicks. This allows you to easily give each student the practice or challenge he or she needs! Students only see their own accounts, so there's never the stigma that can be associated with having a different assignment from others – even when you're back to in-person learning.
Audio Makes Instructions Clear
Have you ever looked at a phonics worksheet and struggled to figure out what word one of the illustrations represents? Many Boom Card activities eliminate that challenge by including clickable audio clips! As shown in the video below, you'll find clickable audio with clear pronunciation of every word students need to build or type in all of my Word Work Boom Card sets.
Real-Time Grading
When I began using Boom Cards in my daily center rotations, my correcting time was quickly cut in half. Boom Learning does all the grading for you! Just log in and view student and/or class reports to check completed student work. You can even export reports for your grade book!
Boom also offers an option for live monitoring. If you are holding distance learning office hours while students complete their independent work, pulling up the live monitoring screen is a great way to keep tabs on their progress. You'll know who is still working, who completed his or her work, and who needs to slow down or try the activity again with a bit more attention and care.
Integration with Google Classroom
My fellow Google teachers rejoice! Your students do not need to remember another username and password to access Boom Learning. You can import your Google Classroom roster in seconds and students can sign in with their Google Accounts.
Use a different LMS? Boom Learning has information about integrating Boom Cards with Seesaw, Microsoft Teams, Canvas, and more here.
Ready to Get Started with Boom Cards?
Find out everything else you want to know and create your account on the Boom Learning website. Then get started by trying out this free CVC Word Building Deck with your students! You can find additional Boom Card decks in my TPT store or Boom Learning store.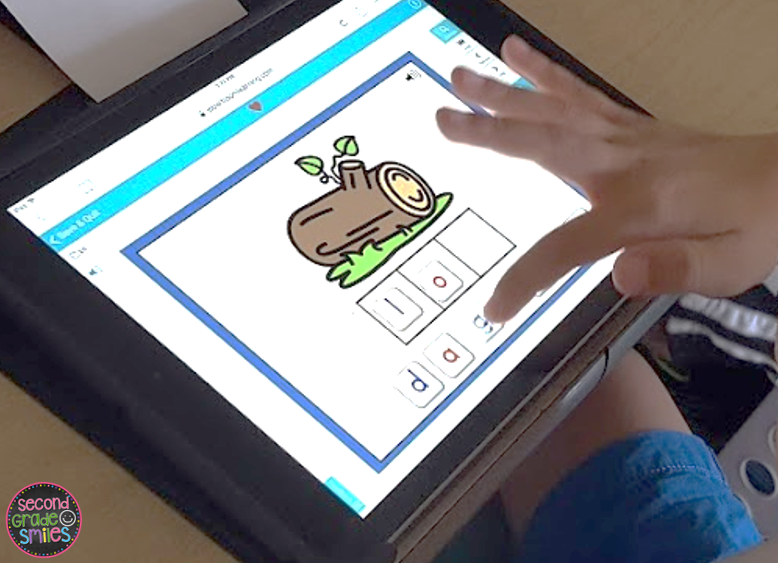 Looking for additional ideas and support for distance learning? Read about Developing Digital Number of the Day Routines or Using Digital Math Manipulatives.
Happy teaching,