Thoughtfully selected first week of school read alouds can help to set a positive and welcoming tone for the school year. With this in mind, I look for inclusive titles that will support me in honoring all students as valued members of our classroom community. For me, this means books that feature diverse characters with messaging that both honors individuality and describes a classroom as a community of learners that work together and support one another. Find a few of my favorite back-to-school read-aloud titles below, along with suggested activities to go along with each book.
This post contains Amazon affiliate links. This means I may earn a small commission at no additional cost to you should you choose to purchase a book through my link.
One of my favorite parts of this first week read aloud are the illustrations featuring culturally and racially diverse families, students, and teachers. The text on each page is brief and follows a predictable rhyming structure as the book follows students through a school day. It could be a quick read-aloud or additional time could be spent discussing the detailed illustrations and digging into some of the vocabulary. My students loved joining me in the refrain, "All are welcome here", a powerful mantra to begin the school year.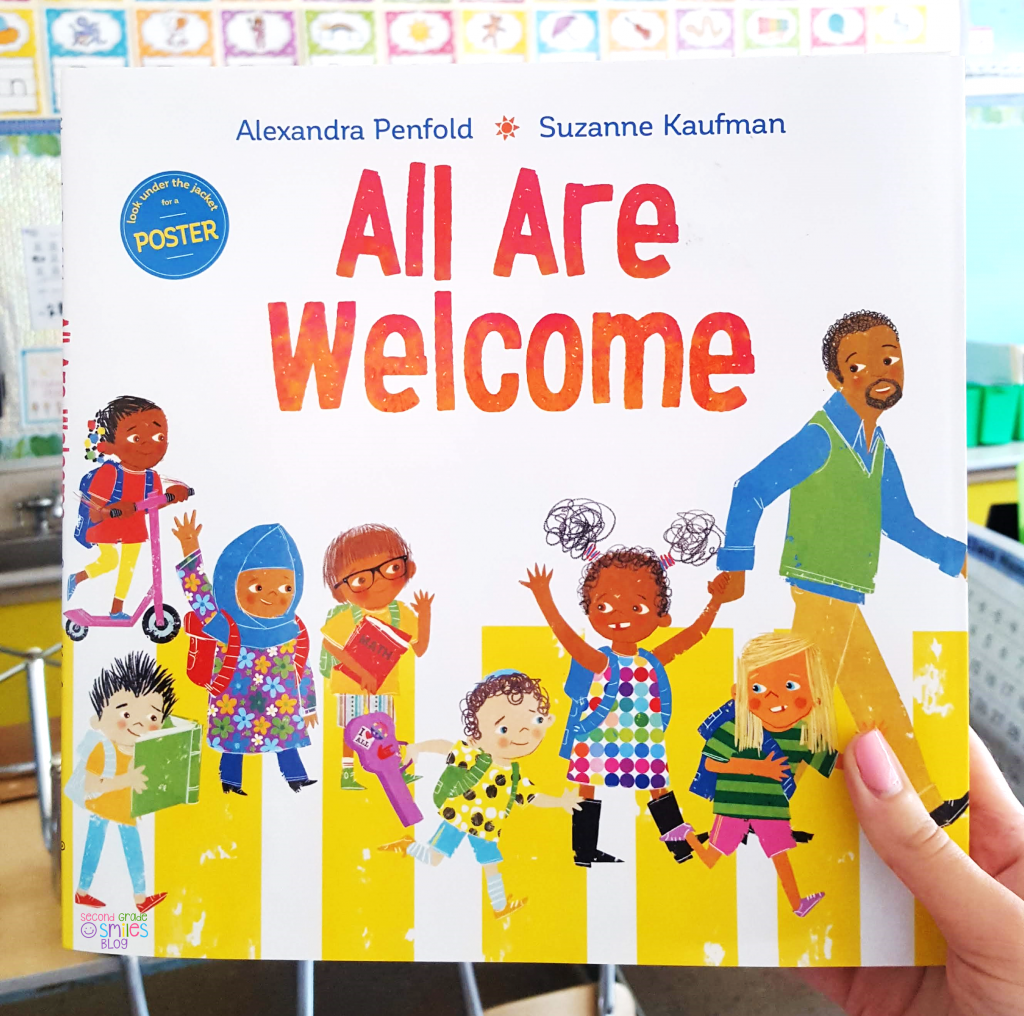 Activity Suggestion
All Are Welcome by Alexandra Penfold is a perfect lead-in to a conversation on how we can work together as members of our own school community to support one another and ensure that all do feel welcome at school. Consider prompting discussion around this idea with your class. You may wish to chart students' ideas for later reference. If you'd like students to share their ideas in writing, this may also provide a chance to begin informally assessing writing skills. What phonics elements and high-frequency words have students mastered? Are they able to form complete sentences? Is there appropriate punctuation and capitalization? Is the writing on topic? Pick up the free writing prompt page shown below here.
I love that This is a School by John Schu highlights a school as a community – a place where students, teachers, families, and school staff come together. This book does a nice job of pointing out that we all make mistakes and frames those mistakes as opportunities to learn and grow. That's definitely a first week of school message I can get behind! Although the text on each page is very brief, the illustrations add a great deal to the story. They feature a diverse student body and many opportunities to infer a richer plot and engage in meaningful discussion.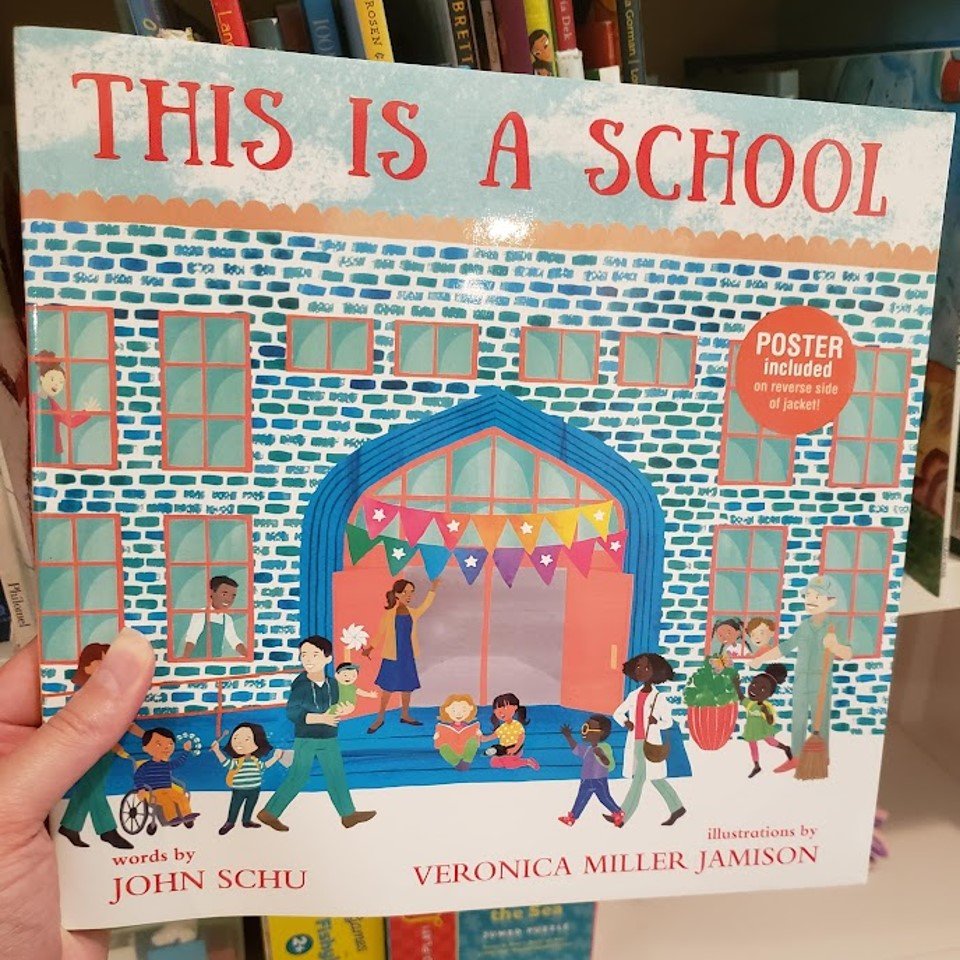 Activity Suggestion
The focus on growth in this book makes it a great choice to pair with this Ready to Grow Bulletin Board Craft. You'll notice that the petal prompts in the craft mirror phrases from the book. As they complete the craft, students consider what they most look forward to learning, exploring, creating, and trying this school year among other prompts. The finished product makes for a beautiful hallway bulletin board display. It's also editable. Change out the prompts as needed to meet the needs of your students.
In The Day You Begin, author Jacqueline Woodson acknowledges that, for some students, school may be a place where they feel different, excluded, or unsure of themselves. She begins with, "There will be times when you walk into a room and no one there is quite like you." Through beautifully lyrical text, she shows us the first day of school from the perspective of two students who feel as though they are outsiders in their new classroom. At first, they are hesitant to speak up and share their stories, but when they do take that risk, they find that they have more in common than they once thought. In Woodson's words, "…every new friend has something a little like you – and something else so fabulously not quite like you at all."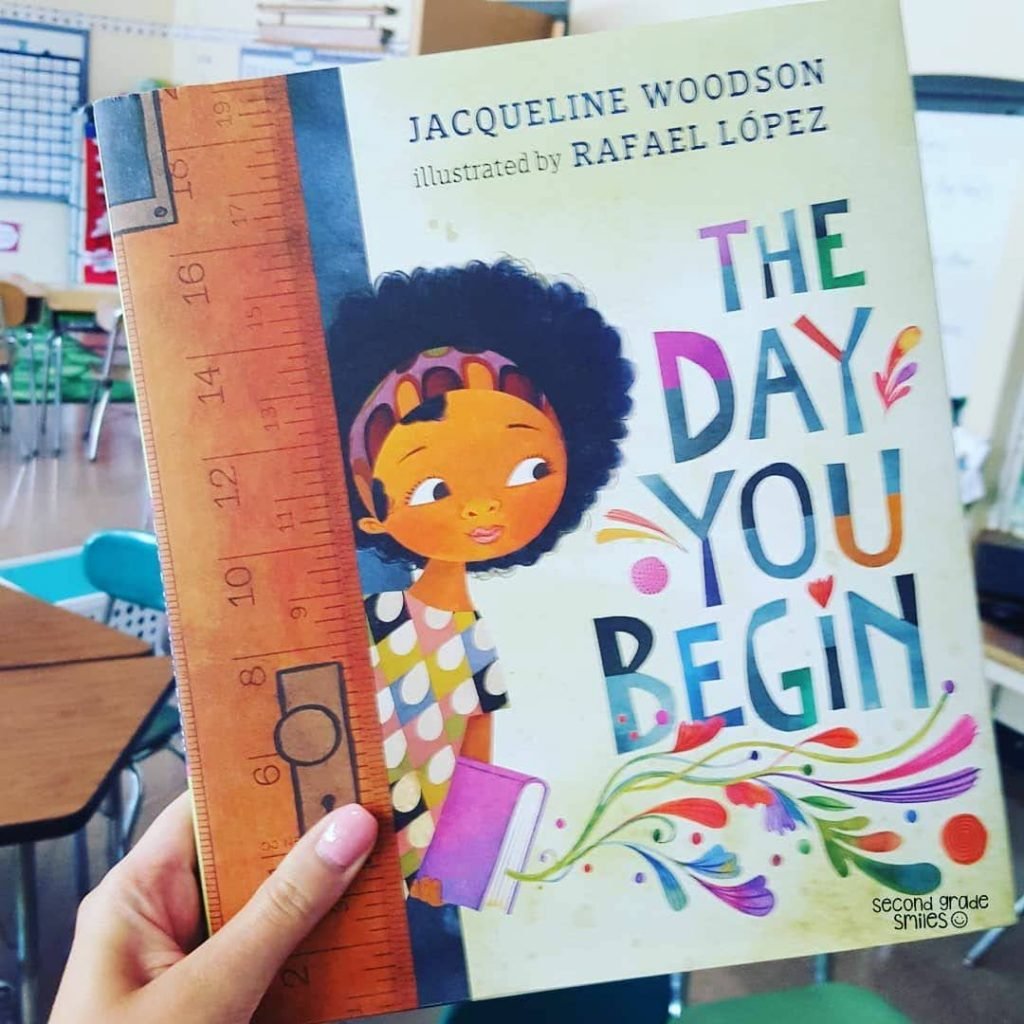 Activity Suggestions
Many get-to-know-our-classmates activities will pair well with The Day You Begin. One of my favorites is this Let the Cat Out of the Bag All About Me Bag assignment. As students prepare to share their own stories as they present their bags to the class, you can model and practice skills highlighted in your speaking and listening standards. Focus on commonalities by encouraging students to use the ASL sign for "me too" to indicate connections with their classmates' presentations. Alternatively, you might invite a student or two to raise a hand and share something they have in common with the speaker or something interesting they learned about them at the end of each presentation. Encourage students to follow up with one another at lunch and recess. Jot down some notes for yourself as well. Getting to know your students as individuals is key to building relationships.
Find-a-friend activities are another great follow-up for this text. Through these activities, students can practice moving safely around your classroom space as they get to know a bit more about their new classmates. Model asking and answering questions in complete sentences to support speaking and listening skill growth. Ready to try it? Grab a free printable here.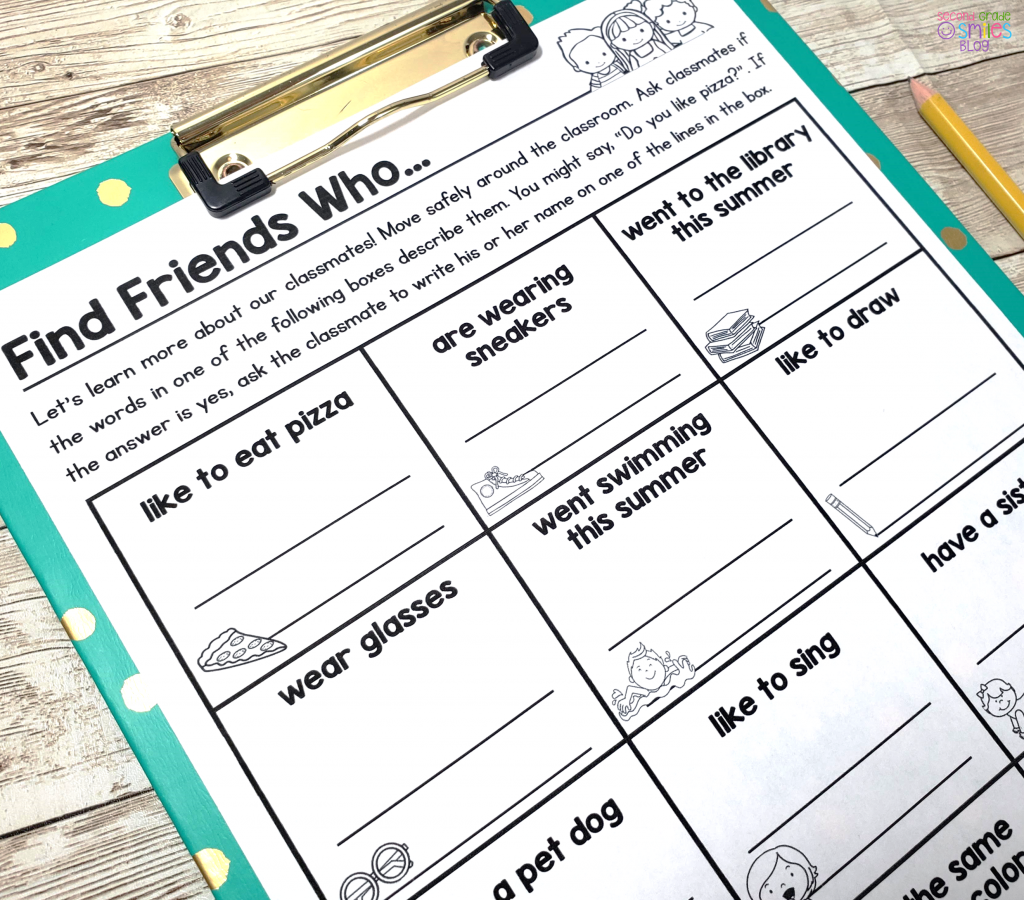 I wish you all an amazing first week of school and sincerely hope that your students enjoy these first week read alouds and activities! If you try one out, I'd love to know how it goes! Be sure to let me know in the comments.
Happy teaching,