December can be such a special time in the classroom. The kids are full of holiday excitement and so many things are planned from school spirit days to holiday concerts. It's a lot of fun, but it can also get really busy on both the home and school fronts. If you are like me and have ever found yourself a few days away from holiday break searching Pinterest in a panic for holiday gift ideas for your students to make for their parents, take a deep breath! I've got you covered with this simple holiday ornament craft.
If you've got crayons, ribbon, cardstock, and laminating sheets in your cabinet, you won't even need to take a trip to the craft store. You can make these super simple holiday ornaments in your classroom tomorrow! Download a free ornament printable here to get started.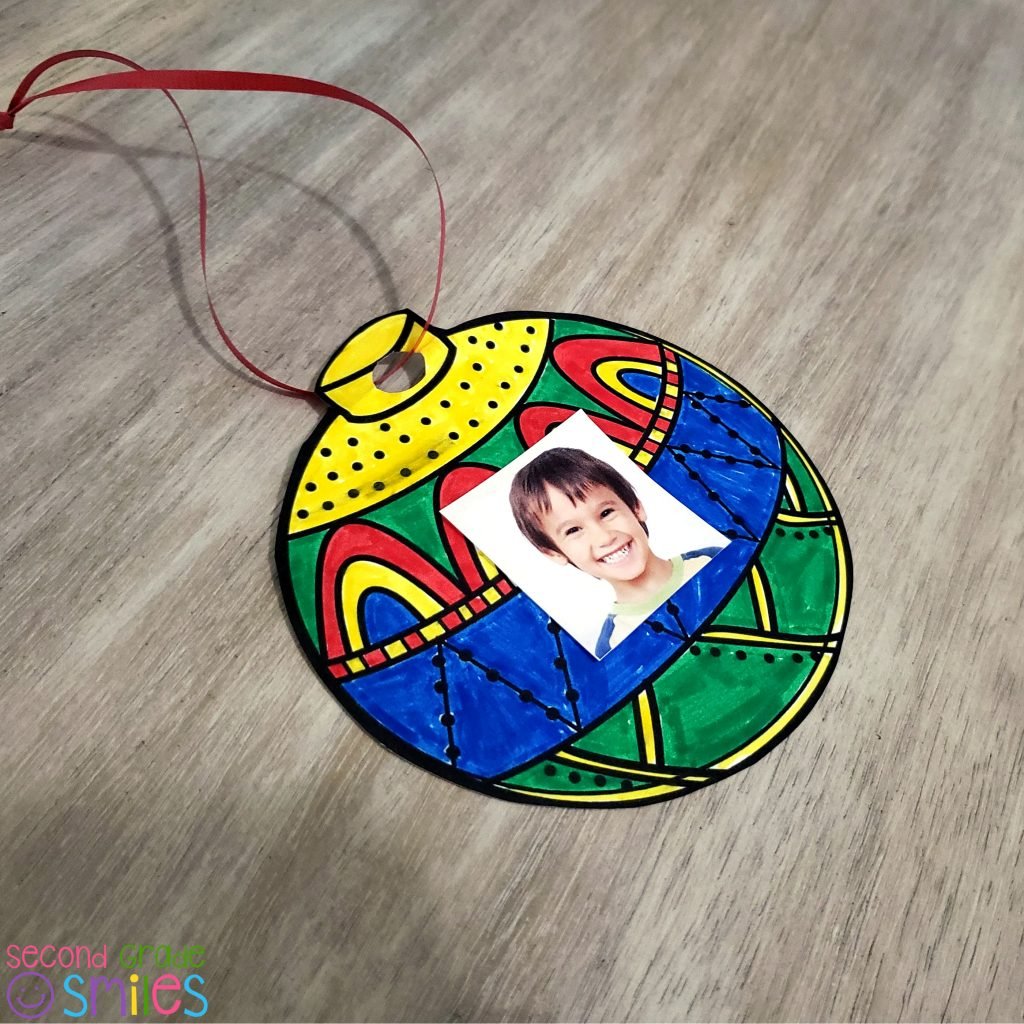 Do some of your students not celebrate Christmas? No problem! The snowflake version is ready to go as well! You can easily make these into magnets for the fridge or consider them a hanging winter decoration. I usually print copies of both options and leave it up to my students to choose.
This post contains an Amazon affiliate link. I may earn a small commission at no additional cost to you should you choose to make a purchase through my link.
Take & Print Student Photos
You'll need to take a quick photo of each student to attach to their ornament. I usually line my students up three across because you only need a small photo and it saves a little on the photo printing cost. Send them off to one hour photo and they'll be ready to pick up on your way home from school for use the following day.
(If you are really in a pinch, I've also taken the photos the same day and run to pick them up at lunch, but try to plan ahead a little better than I did if you can! 😉 ).
Decorate the Ornaments
Once your photos are in hand, cut them apart so each student has his or her own face separate from the others. Copy an ornament or snowflake for each student onto the cardstock. Then give them some time to cut out, color, and decorate. Put on a little holiday music while they work if you'd like, and enjoy the season!
Once they finish decorating, students can glue their faces into the blank space provided and bring it to you to run through the laminator. (If you don't have a classroom laminator, you can find an affordable one on Amazon here. I use mine at least once a week!)
Students can cut around the laminate, hole punch through the circle at the top, and attach a ribbon. I also like to have them write their names and the year on the back in Sharpie, so they can look back years from now and remember when they made these as they trim the tree.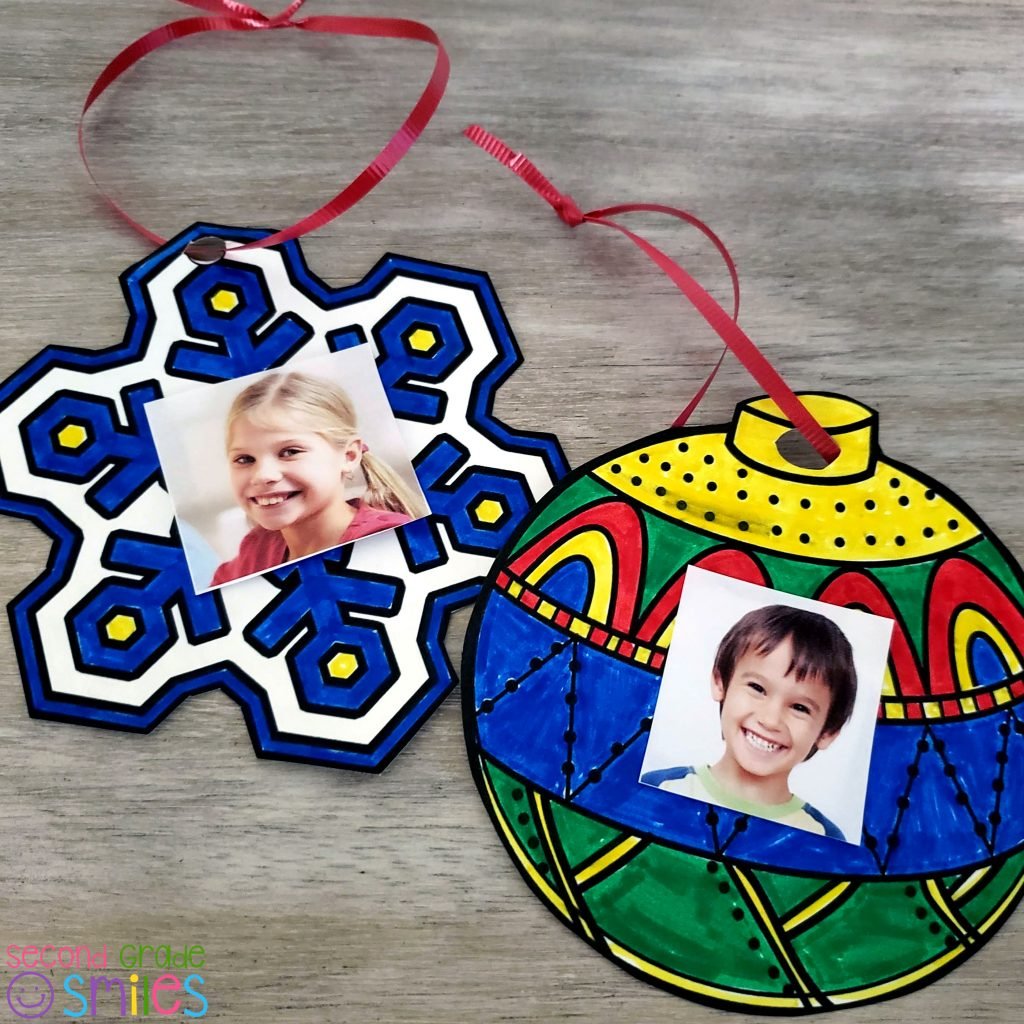 Wrap Them Up
Wrap them up with some tissue and ribbon, attach a student-made card, and viola!
Did you enjoy using this free holiday ornament craft with your class? I'd love to send you additional free resources and classroom tips through my email newsletter. Just enter your email in the sign-up form to the right!
Wishing you all a happy, stress-free holiday season!
Happy teaching,